Goa, a coastal paradise, offers a wide range of watersports to engage in, but renting an excursion yacht or boat is unquestionably one of the most remarkable ways to discover the sea's charms. In Goa a day  cruise stands out among the many choices as a particularly fascinating experience. Let's explore the tempting idea of renting a yacht or boat in Goa, with a special emphasis on the lovely experience of a day out in the Arabian Sea or the fascinating Rivers of Goa.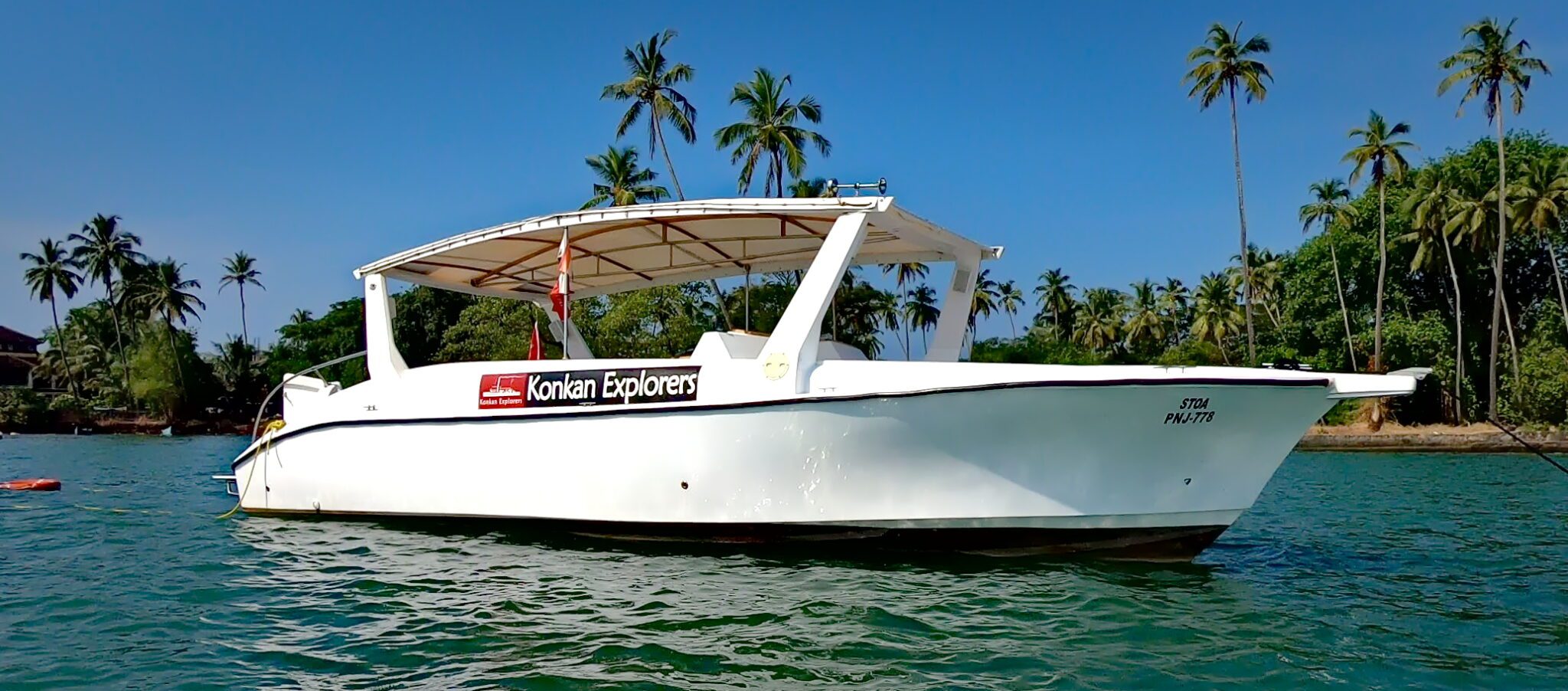 Best Cruise in Goa – Experience the Allure of Goa's Coastline After Sunset
A sunset cruise offers a special view of the golden sunsets. It can make you stop and simply be grateful for the magic.  The beaches and breathtaking coastline when the sun goes down is something one must pause to witness. Imagine yourself sailing on the calm waters of Goa while on one side  moonlight starts to illuminate the sky, the stars come to say hello while on the other  side and the sun waves us goodbye for the day. You will be mesmerized by the peaceful atmosphere, the calming whisper of the waves, and the enchanting light show that is formed with pinks and purples rays peeping through the clouds.
A Sunset cruise in Goa is the ideal way to relax and put a wonderful  day behind you. This cruise promises a connection to nature and can be rewarding if you are sensitive to it. Whether you're seeking a memorable evening out with friends or a romantic getaway. Something memorable or just to unwind and recharge, one can experience a beautiful and romantic atmosphere created by the serenity and quietness of the evening with some soft jazz playing softly in the background.
Cruise Booking in Goa – Convenience and Ease for an Unforgettable Experience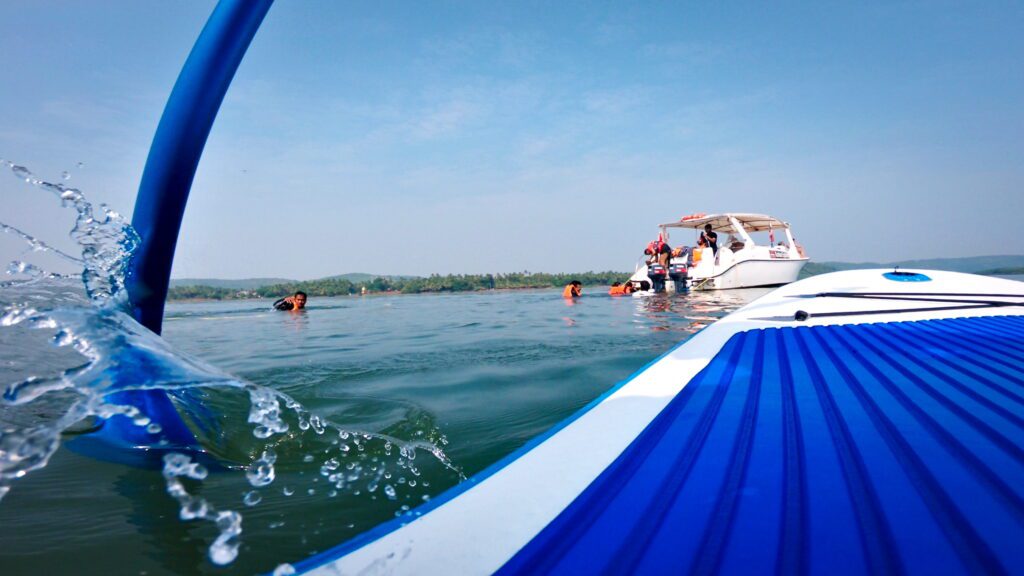 Booking a yacht or boat trip in Goa is a simple and straightforward process that provides convenience and ease. With numerous options, you may find the right vessel for your interests and group size. Many luxury yacht and boat rental companies in Goa provide online booking, making it simple and convenient to arrange your favorite trip.
You can browse numerous packages and itineraries, choose the type of cruise, duration, and other preferences, and book with only a few clicks. You can also personalize your trip by adding extras like onboard cuisine, concert tickets, or other special arrangements to make it genuinely customized to your preferences.
Exploring Goa's Coastline – A Treasure Trove of Beauty and Charm
A yacht or boat trip in Goa is about more than just the vessel; it's also about the stunning beauty and charm of the state's coastline. You'll be greeted to breathtaking views of golden sand beaches, waving palm trees, and picturesque societies snuggled along the coast as you sail along the coast. You may dock in private coves, swim in the clear seas, or simply relax and enjoy the peace and quiet.
The ability to witness bioluminescent plankton sparkling in the dark waters is one of the attractions of a night cruise in Goa. You'll be surprised by the wonderful glow created by these tiny organisms as you sail over the waters, providing a bizarre and fascinating experience that is truly one-of-a-kind. It's a memory you'll cherish for the rest of your life.
A boat ride in Goa enables you to get up and personal with the coastline's hidden beauties. The famed Fort Aguada, a 17th-century Portuguese fort with panoramic views of the Arabian Sea, may be explored. You can also visit charming fishing villages and connect with friendly people to learn about their traditional way of life. You can also simply anchor at a secluded beach, build a fire, and relax with some stargazing alongside your loved ones.
Creating Memories to Last a Lifetime – Capture the Moments on a Luxury Yacht or Boat Cruise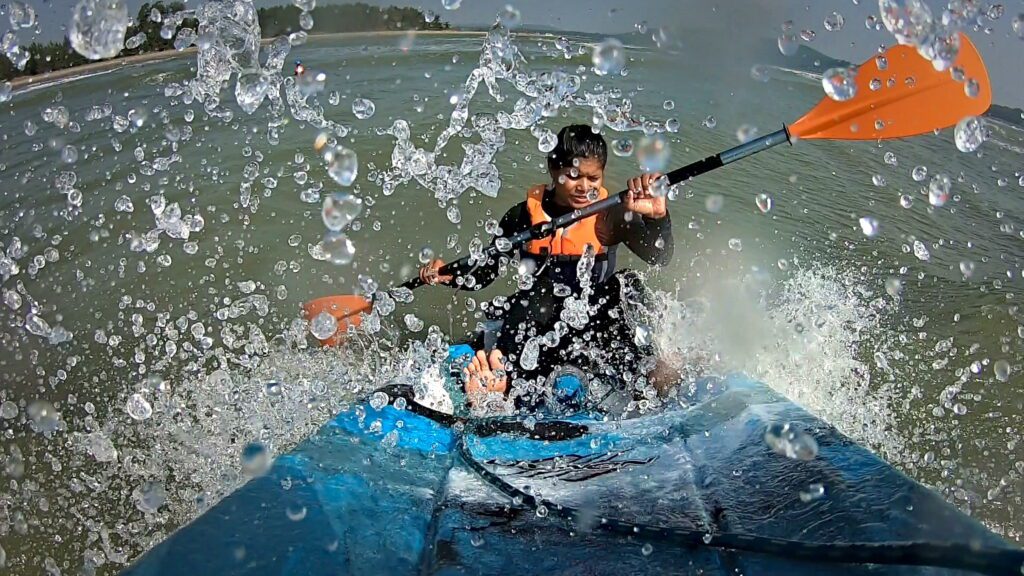 A luxury yacht or boat trip in Goa is more than just an experience; it is a memory that will last a lifetime. The time spent aboard, exploring the coastline, partaking in exquisite cuisine, and enjoying the company of loved ones, is priceless. Many luxury yacht and boat rental companies also provide professional photography services to capture these priceless moments and provide you with a physical remembrance of your remarkable trip.
You can take photos of the breathtaking sights of Goa's coastline, stand against the backdrop of the setting sun, or shoot candid shots of your loved ones enjoying the cruise.
These pictures will serve as treasured mementoes for years to come, bringing memories of your amazing experience hiring a yacht or boat in Goa.
Safety First – Ensuring a Secure and Enjoyable Cruise
Safety should always be an important consideration while embarking on a  yacht or boat trip in Goa. Reputable yacht and boat rental companies prioritize their customers' safety by providing well-maintained vessels that meet all safety rules. The crew on board includes a group of highly trained experts who are well-versed on the trails taken and can share insights of the trail with you to take back more than just a cruise. They of course are well trained for  emergency procedures and first-aid standards, guaranteeing that you are in good hands throughout your voyage.
It is of the utmost importance to obey any safety instructions given by the crew, as well as any rules or regulations on board. It's also a good idea to have personal safety equipment on hand, such as life jackets, especially if you are interested in water activities. You will have a relaxed and delightful experience on your yacht or boat tour in Goa by prioritizing safety.
Conclusion
A yacht or boat trip in Goa is a once-in-a-lifetime event that blends extravagance, scenic beauty, gourmet cuisine, entertainment, and priceless memories. A  yacht cruise in Goa promises to be a really unforgettable journey, whether you pick a sunset cruise, early morning or sunrise cruise,  explore the coastline, participate in water activities, or simply rest and absorb up the aura of the sea.
Renting a   yacht or boat in Goa is simple and convenient, with options for online booking, customisable packages, and professional photography services. You can ensure a safe and pleasurable cruise experience by prioritizing safety and obeying all crew instructions.
Consider taking a yacht or boat excursion to add a touch of exclusivity to your Goa vacation. Discover the beauty of Goa's coastline, indulge in responsible water sports like kayaking or stand up paddle boarding, make priceless memories, and create an experience that will live on in your heart for the rest of your life. Set out on this remarkable voyage and prepare for an unforgettable experience that will leave you with memories that last a lifetime. Good luck on your journey!